Knit for Kids of Ukraine
CA$7,878
Kids of Ukraine Fundraiser & Giveaway
Hello friends!Together with Scrumptiouspurl, we're hosting a fundraiser & giveaway in support of Ukraine's vulnerable children and families. At Thread & Maple, we have a very special connection with Ukraine. T&M
More...
Kids of Ukraine Fundraiser & Giveaway
Hello friends!

Together with Scrumptiouspurl, we're hosting a fundraiser & giveaway in support of Ukraine's vulnerable children and families.
At Thread & Maple, we have a very special connection with Ukraine. T&M co-founder Olga was born and has family there and all our beautiful leather pieces are handcrafted by a talented leather artisan team in L'viv. We are absolutely heartbroken by the devastating impact of war and conflict on the people of Ukraine, particularly on the country's kids.

More than half of Ukraine's children have been displaced. Millions of kids are unable to return to school this September, with many educational centres having been damaged or completely destroyed.

Your donation today will support UNICEF's ongoing programs and response to the escalating need in Ukraine. UNICEF has been working in Ukraine since 1997. Their "Children in Ukraine" initiative delivers aid to hundreds of thousands of children in Eastern Ukraine impacted by violence and unable to attend schools. They are helping to build over 50 educational centres in areas where it is safe to do so. They have also partnered with the Ministry of Education of Moldova to help displaced Ukrainian students integrate into the local school system there. Your contribution will help them continue their incredible work to get the kids of Ukraine back to school safely.
All donors will be entered into our Needle Binder Giveaway, drawing this Sunday September 18th.
We will be drawing one lucky winner from the donor list to receive our coveted T&M Needle Binder. Every $20 CAD donated will count as 1 ticket into the raffle and the winner can select a binder + 3 pages of their choice (or $500CAD gift card for our shop, should they choose). We will e-mail the winner and announce them on our Instagram page & blog on Sunday.
*********************************
Congratulations Emily Kelly Calascione, you've been selected as the winner in our Needle Binder prize draw! Please check your e-mail for instructions on how to claim your prize!
*********************************
We've also put together some very special limited edition knitter accessories themed for Ukraine's blue & yellow colours.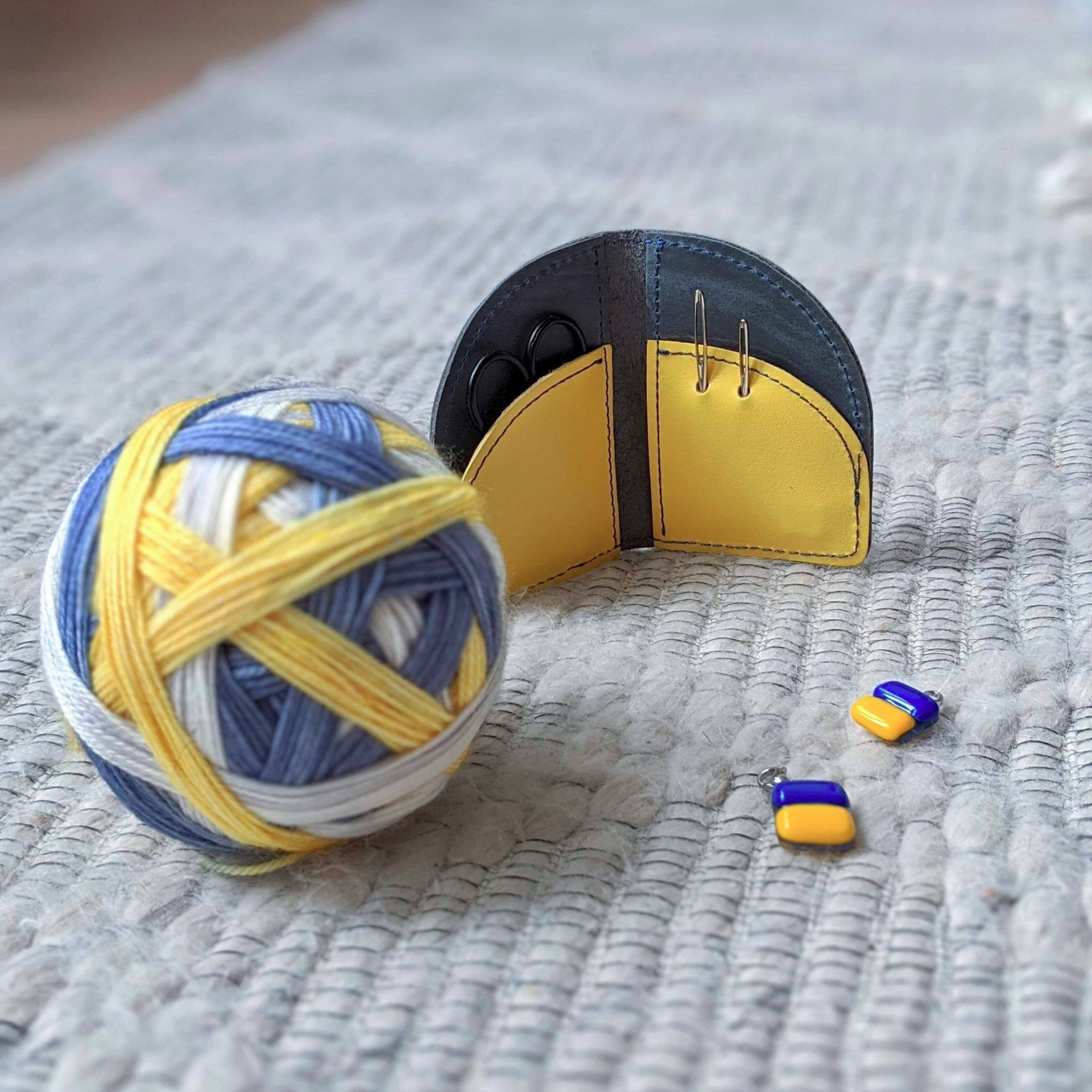 We are donating 15% of sales to this fundraiser. They are available in our shop at threadandmaple.com, while quantities last.
Good luck everyone and thank you for your support!
For every child.
UNICEF is a non-profit humanitarian organization focusing on saving children's lives around the globe.
Your donation is processing.
Please wait...